So, we've gone from a cold wet spring, to a blisteringly sunny early summer, excessively busy with end of year recitals, concerts, games, etc. All good stuff.
I've managed two days on the water, since the last go round.
First, for an adult day on a pretty little stream heading out west toward the Normandy coast. The morning was promising, warm but cloudy, but as soon as i arrived, it burned off, and really make the fish skiddish. I continue to think that I can catch fish through the hot hours of the afternoon, and they continue to prove me wrong. Fishing here is a late afternoon into evening endeavor... these days, real dark doesn't descend until about 1030 PM now.
So, the fishing was mostly fruitless, with the exception on back to back savage hits, at the end of a drift, as my caddis swung just below the surface. I couldn't get a take, just a tug, but the water displaced by thsi fish was impressive. I moved around a lot, tried all the standards, and found this... i think it is either swans or terodactyls
.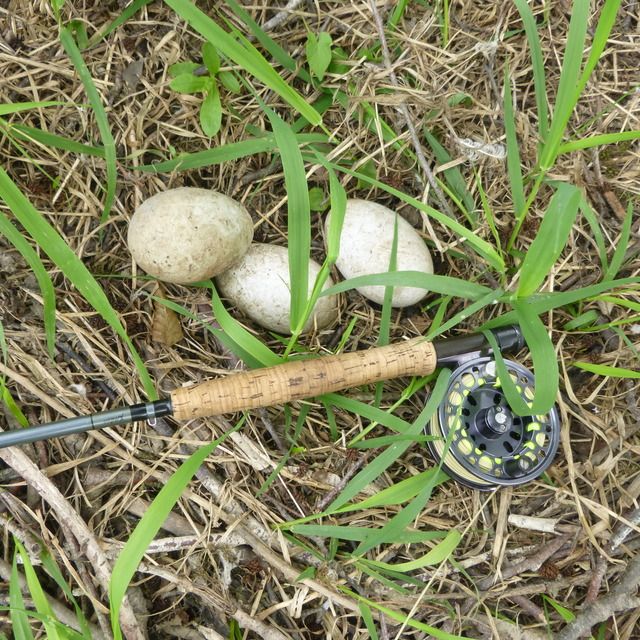 Finally got a little one, and moved back to where those big hits happened. First trout for me of the year!
These rivers are so rich, I can't get over it. Flipping 2 rocks left my hands COVERED in bugs.
So, I snuck down into the run where the big fish took, and I could see the shadows swinging in the current. I went through a dozen flies, and finally after ditching the bobber, i stuck it.... it stuck to the deep bank, and dogged me up and down the river... only to see it wasn't the brown I was hoping for, but it had me in a full sweat after quite a fight! It wsa such a gross fish, but i couldn't help but take a pic, because it was HUGE from a pretty small stream.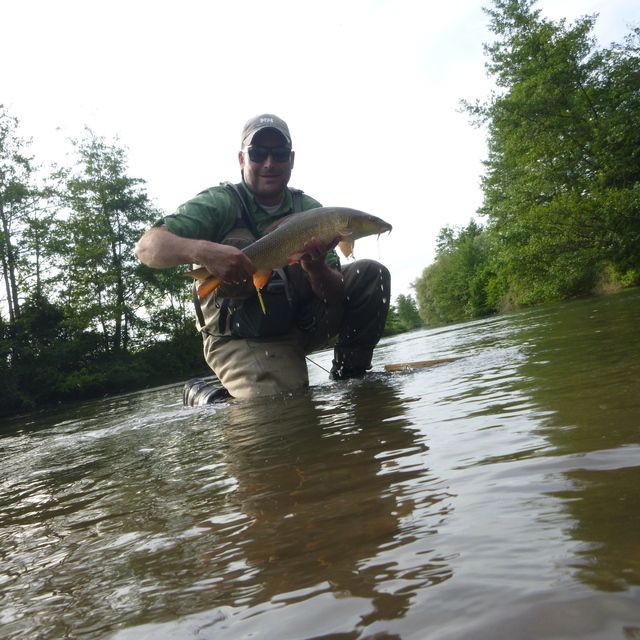 So finally, after a long hot day, the big show arrived... the big bugs came off, but in smaller numbers then we hoped. Either way, the bugs were up on them, and managed to stick one.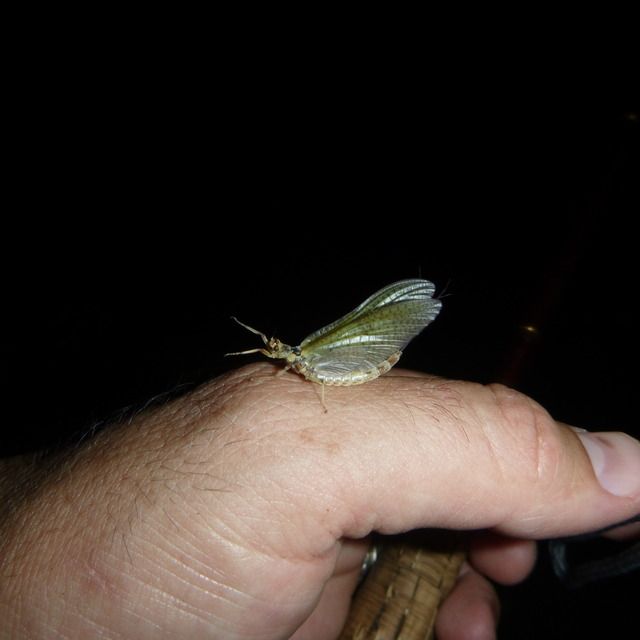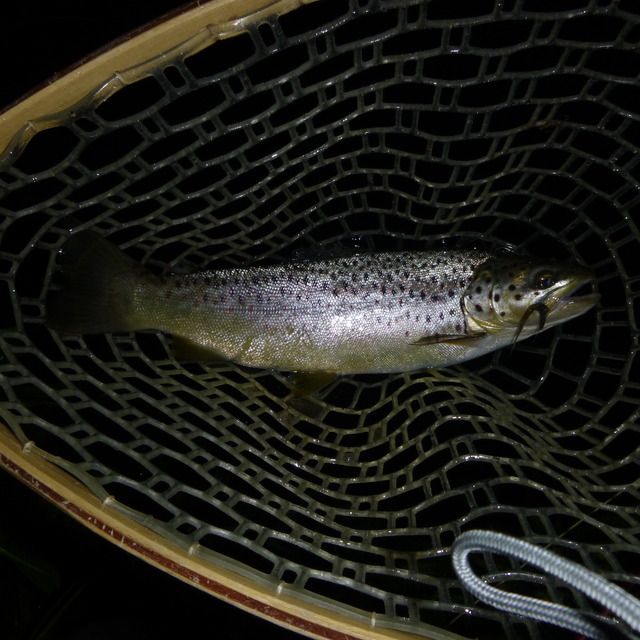 So... that said, yesterday was Father's day and is the last weekend my kids will be in France before they start their summer break. So we had a fun daddy day, back to the pond to fish for some stocker trout. all told, 6 fish caught, all were DOA, due to the hot sun and shallow pond, so we gave them to the neighbors who "just love fresh trout"...
The kids were totally into it, and it was a great last hurrah, before my single summer begins. (Don't cry for me, the adventures are booked, reports to come).